The Turning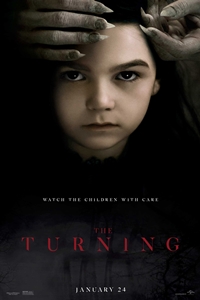 Rated PG-13
Runtime 1 hr. 34 min.
Genre(s) Horror , Suspense/Thriller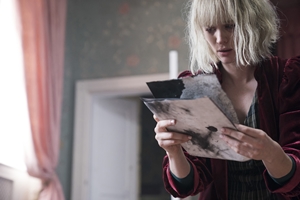 The Turning takes us to a mysterious estate in the Maine countryside, where newly appointed nanny Kate is charged with the care of two disturbed orphans, Flora and Miles. Quickly though, she discovers that both the children and the house are harboring dark secrets and things may not be as they appear.
Director Floria Sigismondi
Writer Chad Hayes, Carey W. Hayes
Cast Members Mackenzie Davis, Finn Wolfhard, Brooklyn Prince, Joely Richardson
Now Playing
Coming Soon